Greetings to the Lions of District 2-A2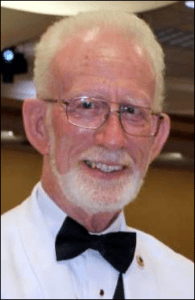 I want to thank you, the Lions of District 2A2, the greatest district in the State, for electing me as your Governor for the year 2016 – 2017 and giving me the opportunity to serve you.  My slogan for this year is "One Big Family".
I have been attending district meetings, Council of Governor meetings, District State and International Conventions for a number of years now and one thing I find common among all of them is that speakers always use the term "family" when referring to Lions of Texas.
To me that means we should help each other out when we have projects, fund raisers and membership drives.  If your brother or sister needed help, you would help them to the best of your ability.  The same goes for a club that needs assistance on a large event.  If they need help we should be willing to assist them.  Helping your family!
I heard someone say once that the reason they don't have the Mobile Eye Screening Unit come to their city is because they do not have the manpower to staff it.  They should be able to recruit volunteers from neighboring clubs.  Helping your family!
If you invite someone to join your club then they say that your meeting time just does not fit their schedule .. do you just drop it or do you give them a sheet of paper with all the clubs in your zone listed along with a contact name and phone number, the meeting dates, times and places for each club also listed on it?  Helping your family!
Below you will see a picture of the heads of your family for the year 2016 -2017:  Council Chair "TJ" Ernesto Tijerina, Governor John Lee, 1st Vice District Governor Donald Kirchhoff, and 2nd Vice District Governor Roberto Castillo.  We pledge to do our best for you and our Family and hope that you will also.  Our email boxes and phones are open to you.  If you have questions or need help with something, please let us know.